Where can I find the frame calculator? #
On every detail page of a bicycle there is a button "Calculate frame size". There you can enter your body size using a slider.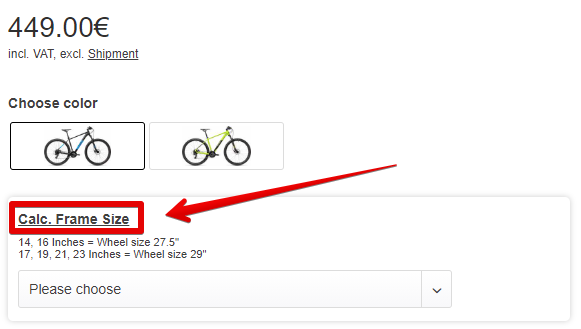 Select the right frame size #
Use the slider to set your body size and the frame calculator will suggest our recommended frame sizes. We also always show you whether the corresponding size is available or not.
You can then click directly on "Select". This means you have selected your size directly and can then place it directly in the shopping basket.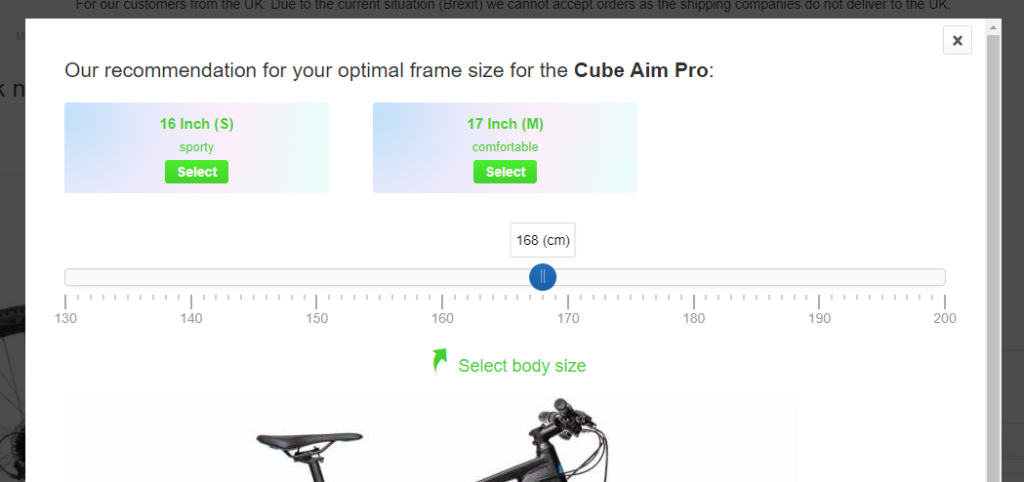 Alternative #
Unfortunately, the frame calculator mentioned above is not yet available for all bicycles. This frame calculator appears for some bicycles.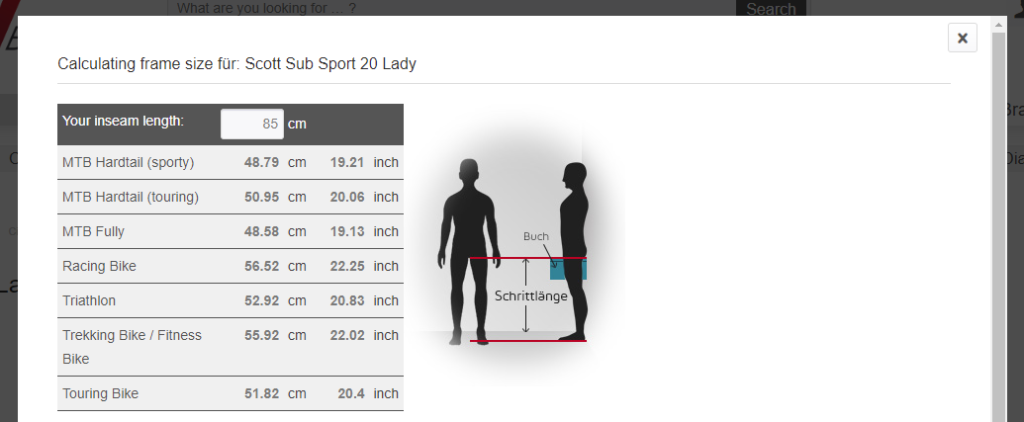 After you have entered your data, you will receive suggestions as to which frame size is most suitable for which type of bicycle.
Still unsure? #
Then write to us using the contact form or give us a call. We will be happy to help you.
How helpful was this page for you?